Hay Hay It's Donna Day #2... The Moment of Truth...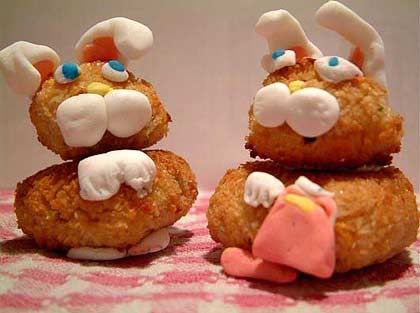 Now for the moment that we've all been waiting for... Who takes it? Who wins? Who's macaroons reigns supreme? And the winner is Iron Chef Clare from Eatstuff! Her amazingly cute bunny shaped Ruby Red Grapefruit and Lime Macaroons have definitely won the hearts and votes of many. Congrats Clare! The made in Japan transportation themed cookie cutter set is yours plus we look forward to you being the next hostess for the Hay Hay It's Donna Day event.


I wish to thank everyone again for participating in this event and for casting votes. It was really a tough competition and I think that everybody is a winner because you've all put in so much effort to create such an impressive show of macaroons! I'm really really proud of you all!


Lastly, I also hope that more people around the world would get to know about Donna Hay and fall in love with her great recipes, ideas, magazines and cook books. For your info, I hadn't knew about Donna until just recently too. But believe me, just read her magazine once and you'll know what she's really made of. She's just great and I''m sure may will agree with this statement. A dear voter, asked me if Donna Hay actually knows about this event? To answer her question, well, I don't exactly know. But maybe she will get to know about it one day ;p. Until then, let's look forward to the next Donna Day event at Eatstuff!
Go Clare!!!