Hay Hay It's Donna Day #2 - Macaroons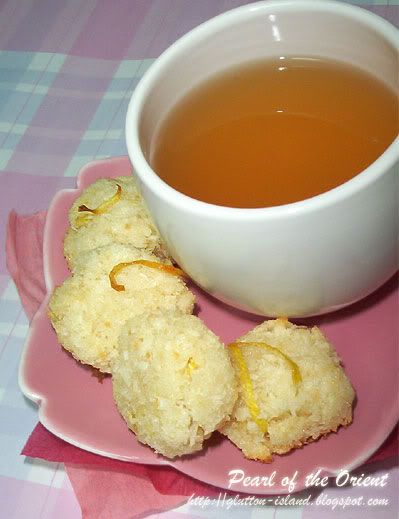 Hay! Hay! It's Donna Day again! If you recall, in the first event we made some yummy self-frosting cupcakes with Nuttella topping. And this time, it will all be about making macaroons. Special thanks to Barbara (the originator of this event) from winosandfoodies for giving me the opportunity to host this wonderful event which is dedicated to Donna Hay…



Who is Donna Hay?



I had also asked this question a few months ago. Well, Donna is a famous cook and food stylist from Australia. She has her own magazine and wrote a bunch of cookbooks sold worldwide. Many equate Donna with Martha Steward and such like celebrities. Read Nic of Bakingsheet's eloquent description about Donna or go to Donna's website to find out more about her…

Honestly, I didn't think much about Donna at first but I totally changed my perception towards her after I received the first edition of Donna Hay magazine from Barbara. Believe me, if you enjoy cooking great stuffs minus the fuss, Donna's definitely your kind of gal and I am now her new fan. Yeah!

How to participate in this event?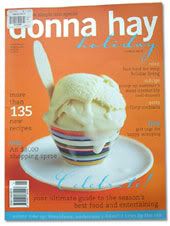 Flipping through the first edition of Donna Hay Magazine, I came across a recipe called Lime Macaroons on page 126. I was amazed by the simplicity of this recipe and therefore decided to use it for this event as I feel it may appeal to everyone out there – especially those who are busy and yet itching to bake. Here's the recipe…



Lime Macaroons


2 cups desiccated coconut
1/2 cup sugar
2 egg whites
1 ½ tablespoon shredded lime zest (** replace this with your own ingredient)

Preheat the oven to 180ºC. Place the coconut, sugar, egg whites and lime zest in a bowl and mix to combine. Roll the mixture into balls. Place on a lined baking tray, flatten slightly and cook for 10-12 minutes or until light golden. Serve with coffee. Makes 15.

Rabbit's note: I normally use tracing or parchment paper to line the baking tray. For those who are planning to do so, my advise is to grease it generously and maybe sprinkle on a little flour to avoid the macaroons from sticking to the paper. Also, flatten the macaroons a little more if you want a crunchier result...

Follow the above recipe but replace lime zest with the ingredient/s of your choice. For example, I used lemon zest (above first photo). Use your creativity and cooking skills to come up with a delicious recipe and cute looking macaroons. Then, just put up your recipe along with the photo on your blog (or site) anytime from 22 – 24 January '06. Once you're done, don't forget to drop me an e-mail at
hayhaydonnaday@yahoo.com
so that I can do a round up of everyone's macaroons the on week after that.

What's the prize?

Judging will be based on the best recipe and cuteness of macaroons (Glutton Rabbit loves cute things). But I won't be judge. I will let you (dear bloggers and readers) be the judges. Once the round up is out, there will be a week of voting and the winner will be announced after that. A little reminder, please don't vote for yourself though…


I wish I had something more Donna Hay-ish to give away but I don't. The winner will walk away with a set of cute made in Japan transportation themed cookie cutters from my private collection : ))). Not only that, he or she will also gain the popularity from all nations and get to host the 3rd Hay! Hay! It's Donna Day! event. So, what are you waiting for? Start making those macaroons!