The 18th Century - Boulanger's Restaurant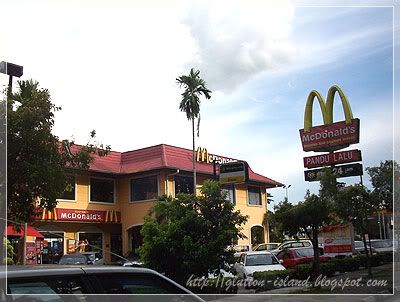 I am now doing a self study on the cooking textbook, "On Cooking", written by Sarah R. Labensky and Alan M. Hause. For those who hadn't read my earlier posts… I have a silly dream to become a professional cook and this self study is to get myself acquainted with the real world of food and beverage. In my previous post, I also promised to share with you whatever interesting bits I find from this book….

The first chapter of the book touches about how restaurants came about…

"The word "restaurant" is derived from the French word restaurer (to restore). Since the 16th century, the word "restorative" had been used to describe rich and highly flavoured soups or stews capable of restoring lost strength…"

"The French claim that the first modern restaurant opened one day in 1765 when a Parisian tavernkeeper, a Monsieur Boulanger, hung a sign advertising the sale of his special restorative, a dish of sheep feet in white sauce…"

"Boulanger's establishment differed from the inns and taverns that had existed that throughout Europe for centuries. The inns and taverns served foods prepared (usually off-premises) by appropriate guild. The food – of which there were little choice – was offered by the keeper as incidental to the establishment's primary function: providing sleeping accommodations or drink. Customers were served family-style and ate at communal tables. Boulanger's contribution to the food service was to serve a variety of foods prepared on premises to customers whose primary interest was dining…"

"Several other restaurants opened in Paris during the succeeding decades, including the Grande Taverne de Londres in 1782. It's owner Antione Beauvilliers (1754 – 1817) was the former steward to the Comte de Provence, later King Louis XVII of France. He advanced the development of modern restaurant by offering wealthy patrons a menu listing available dishes during fixed hours. Beauvillier's empeccably trained wait staff served patrons at small, individual tables in an elegant setting."

After reading this text, it amazes me how great the restaurant concept has catch on and advanced today. I could not imagine what would happen to us food lovers if there were no such thing as restaurants. Don't you think that we are so lucky?