A banner for me blog...
I thought of giving my blog a little more Penang identity. So, I decided to create a banner! I simply close my eye and picked a photo and then use Adobe Photoshop 7 to edit it. I used neon filter to achieve this kind of effect...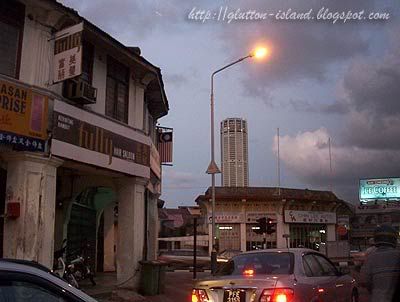 This was the photo I choose...

And voila! This is the finished work of art...
Somehow, I'm still not satisfied with the end product. Maybe I'll change my banner from time to time to make my blog more interesting...
Uh oh! I have been tagged to do 23/5 meme by Plum from My Favourite Plum...